When I began working in construction at a young age, I became familiar with power tools and learned to build things. One summer in high school, I even worked in a woodshop and built high-end wood cabinets. Woodworking became something I loved to do. Since then, I've loved to use free time to create things and do DIY (Do It Yourself) projects.
Woodworking and learning to build things on my own, has brought a lot of benefits into my life, including getting lost in a project that I love to do, experiencing the "IKEA effect" (I'll explain), spending quality time with my wife doing something we love to do, and of course saving money in the process.
If building furniture or creating things has been something you've wanted to do, you don't have to have worked in a woodshop or worked construction. You just have to be willing to give it a try and use all of the free information on the internet to get started!
THE ENDOWMENT EFFECT
I mentioned some benefits that come from "DIY" and one of the reasons I think we benefit psychologically from doing things on our own is this idea of what's called the "Endowment Effect." It simply means that we place more value on things when own them.
You might enjoy seeing a nice TV on display at the store but we place a disproportionately high amount of value on it when it's in our own home. This is why we love that feeling of buying things. We take pride in what we buy and we identify ourselves by what we own.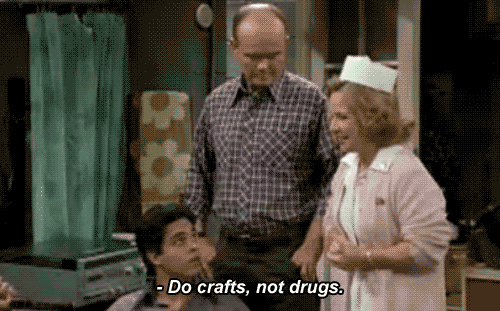 THE IKEA EFFECT
But taking it a step further is this idea of the "IKEA" Effect. The IKEA effect is a cognitive bias in which consumers place a disproportionately high value on products they partially created.
"The price is low for IKEA products largely because they take the labor out of the equation. With a Phillips screwdriver, an Allen wrench and a rubber mallet, IKEA customers can very literally build an entire home's worth of furniture on a very tight budget. But what happens when they do?" They "fall in love with their IKEA creations. Even when there are parts missing and the items are incorrectly built, customers in the IKEA study still loved the fruits of their labors."
Isn't it weird how we will value something more just because we made it even if it's not put together as well? I got to experience that this past week while building a headboard for our room.
For Christmas, I gave my wife a headboard but because we traveled out of town for the holidays I decided to finish the headboard last week. I'll show you the process that I took to make the bed as well as other projects that my wife and I have done in the past.
COSTCO HEADBOARD
Before we moved to Texas, there was a headboard at Costco. The retail price was $599 and we were seriously considering buying it. The price seemed a little high and we didn't want to pack one more thing into the moving truck and so we decided to hold off. After we moved, we never got around to purchasing a headboard but it was something on our list.
DIY HEADBOARD
Time went by and we decided to look into options of making headboards. We looked at the different plans on one of our favorite websites for DIY: www.anawhite.com, which has so many great projects and simple plans that anyone can put together. You'll need some basic tools such as a miter saw and drill but each plan will tell you what tools it requires.
After browsing the website, we came across this plan. This is the one we ended up making but we decided to customize it to our liking a little.
After we found the project we wanted, we headed to the Home Depot and to start picking out the finest wood.
After we purchased the materials, came the fun part. Measuring, cutting and assembling the pieces.
And within a few hours, this is what I created!
Here is the final product after sanding and staining it. It turned out a little dark so I wouldn't be surprised if we end up painting it gray. Which is fine because we still have leftover gray paint from our sons changing table renovation that we did earlier this year which we got from a family member for free.
The picture makes it look small but it's actually a king-size bed and the headboard stretches out six feet.
When all was said and done we ended up spending $122 in wood and supplies for the bed and along with that came the valuable feeling of DIY.
$599 + $49.41 (8.25% sales tax) = $648.41 for the Costco headboard
– $122.19 DIY headboard (Including tax)
= $526.22 of savings
WHY DIY
You might think to yourself, "Oh, I'm not the crafty type" or "I'll screw it up." I guarantee you can do it if you put the hard work into it! The world of DIY is so broad that you can practically make anything you can put your mind to. The possibilities are endless!
This is another project we did when we lived at our last place. We got this table for free, bought the chairs off of Craigslist and slapped a new top on it.
Another Ana White project that I did three years ago for my wife for Christmas present.
We've done many other project and have even flipped quite a bit of furniture and make some decent side income.
Lastly, one of the bigger project that we have in the house is a large office desk that my wife actually built for me two years ago for Christmas. She ended up taking it over for her business so I don't get to use it that much. But it's a beautiful desk!
Happy DIY!